HRF Produce - What We Sell
Apples
We sell apples in season, from our own orchard. We generally sell by the pound in 3 lb bags, but we will sell larger quantities, including bushels (~42 lbs) upon request. 3 lbs is normally 8-10 apples.
Apple pricing ranges from $1.25 to $2.00 per lb*, depending on variety. For more information on our apples, see the Varieties and Availability pages.
In some cases, "sauce" or "cider" apples may be available for sale. These apples will generally be $0.50 to $1.00 per lb, depending on variety and quantity.
Apple Cider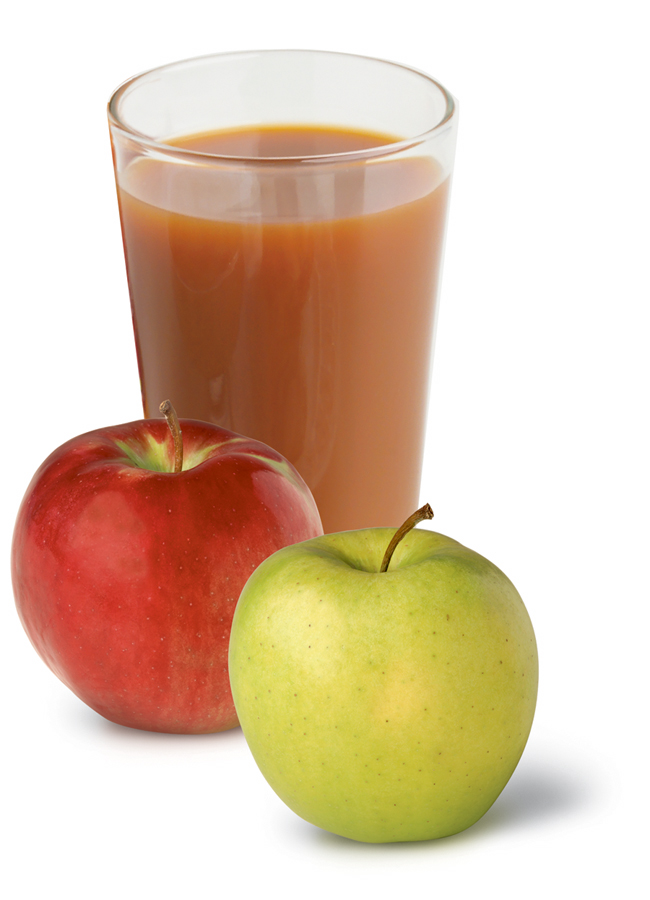 Our cider is pastuerized (by law) but contains no preservatives...Nothing but Apples!TM Because the cider contains no preservatives, we only have cider available at certain times during the harvest season. Check the Availability page. However, we have kept cider in the freezer for a year and it tastes just as good as the day it was made. Just remember to thaw it slowly and shake thoroughly. Also remember to take a bit out of the jug before you freeze it... you'll want to sample it anyway!
Cider is sold by the gallon and half gallon in plastic jugs. Gallons are $3.75* and half gallons are $2.00*.
Honey
Honey is sold in 12 oz jars. We love our honey angels and sell them the most, but also sell bears and classic jars. On occasion we sell honey in bulk, just ask.
12 oz jars are $3.50*.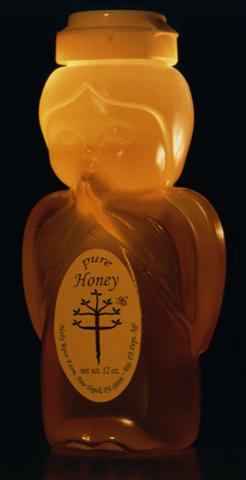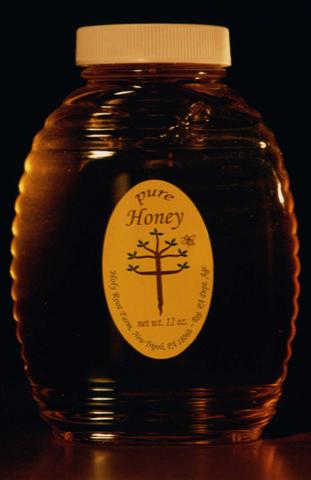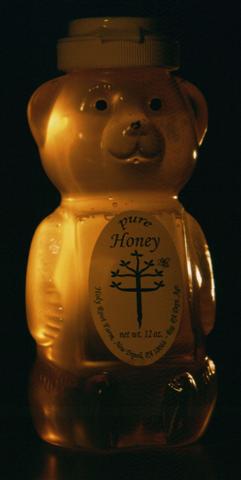 * prices subject to change without notice
cider photo courtesy of New York Apple Association (c) New York Apple Association
All other images copyright (c) 2007 Richard Stuby